I know there's a lot of terminology in the mortgage world. Today I want to break down one you may have heard: funding fee.
Funding fee is a one-time upfront cost on all VA loans that is paid directly to the Veterans Administration.
In the chart below, you can see the percentage of the funding fee is based on the down payment, how many times you've used the VA entitlement, the kind of loan and the type of veteran you are.
The chart also provides funding fee percentages for cash-out refinances, interest-rate reduction refinances (IRRRLs), manufactured home loans and loan assumptions.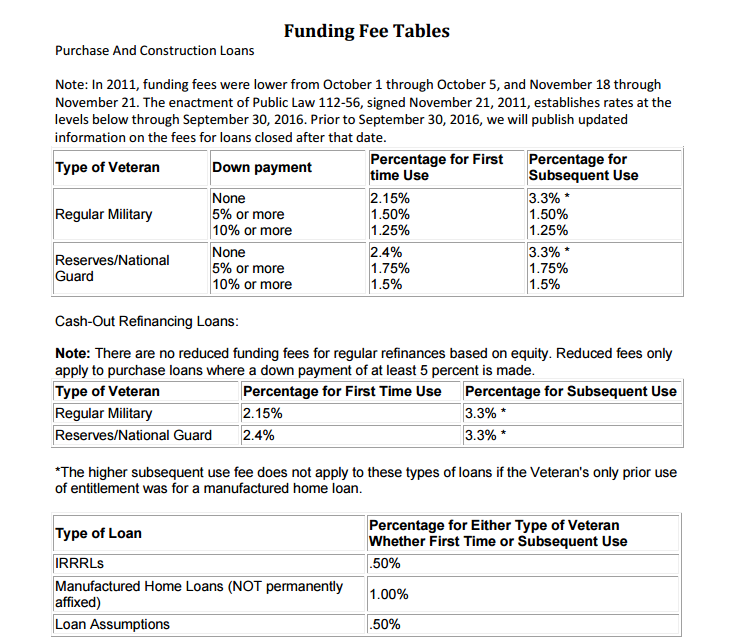 According to the Veteran's Administration, a veteran or serviceperson doesn't have to pay the funding fee in the following scenarios:
Veteran receives VA compensation for a service-connected disability.
Veteran is entitled to receive compensation for a service-connected disability if he/she did not receive retirement or active duty pay.
There's a surviving spouse of a veteran who died in service or from a service-connected disability.